I gave my life to Jesus when I was five years old, but it would be years later before I realized that surrender doesn't end with giving my life to Jesus…it starts there.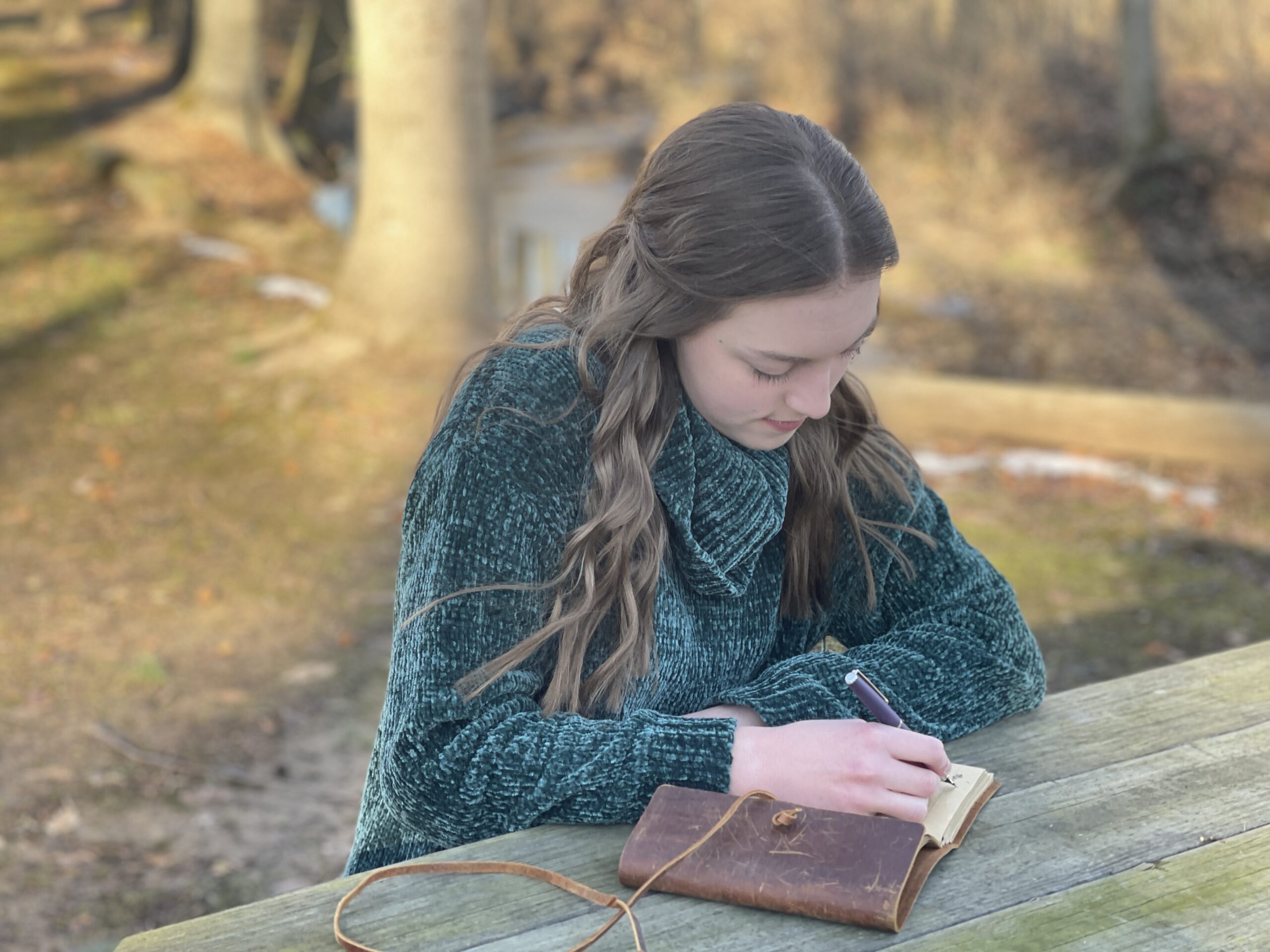 To truly tell this story I have to go back in time a bit. It starts in 3rd grade, I'm curled up in a fuzzy pink chair reading Riley Mae and the Rock Shocker Trek by Jill Osborne. I finished the book with my mind spinning, heart pounding, and lungs pumping. I didn't realize that a fiction story could grab me that way. I jumped to my feet and raced to the living room to tell my parents about the amazing book I'd just read.
That was the night I fell in love with reading. From there, it was only natural that I'd eventually get to the point where it wasn't enough to just read books; I had to start writing my own. My dream was to become a published author. I wrote every day and studied everything about the publishing industry I could find. I was laser focused.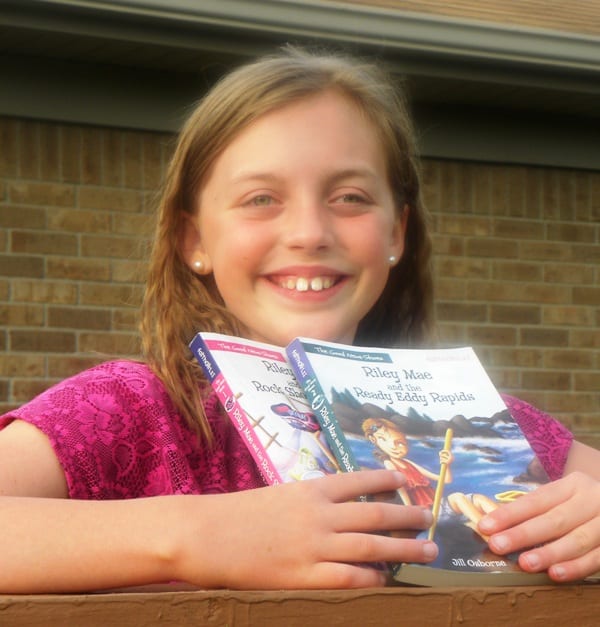 But for some strange reason, I never really talked with God about this dream.
I mean, I'd pray that He'd make it happen, but I never really asked Him if it was something He was calling me to do. I knew what I wanted so I was going after it. I would become this famous author some day.
Years later, during my freshman year of high school, I was volunteering at a conference center and I snuck into the back of one of the church camp meetings. The speaker closed with having all the teenagers raise their arms to Heaven and surrender whatever sin was holding them back.
I lifted my hands and thought, "Well, I gave You my life when I got saved all those years ago, and I haven't done any big sins, so I really don't have anything to give You."
Now, I've never been one to hear this booming voice of God speak to me. Usually, when I've heard Him speak, it comes as a quiet thought in the back of my head. At first I think it's one of my own, but it is different. Heavier. It carries more weight.
This still, small voice whispered, "But you haven't given me your fiction. You haven't given me the books you read. You haven't given me the stories you write."
That whisper stopped me in my tracks. I loved fantastical stories. I wanted to fly with dragons, walk on wind, move things with my mind. It was just so fun. If I gave that to God, wouldn't He take that all away from me? Would I be stuck reading the Christian fiction I'd seen in stores with boring looking ladies doing boring looking things?
So, I did what so many of us do when we hear God ask for more of us: I pushed that voice to the back of my head and told myself that it was okay. God wasn't really asking for my fiction. For a while, I was comfortable in that.
Until February 10, 2020.
I can't remember everything that led up to it. I can't for the life of me remember if God's voice had continued to nag at me or if something special happened that day to tear down my carefully constructed walls.
All I know is that night I realized it had been a long time since I'd reached out to Jill Osborne (she had become one of my mentors by this point). I curled up on my bed and started drafting her an email on a large sticky note decorated with monkeys. It started like this:
Perhaps it's time I write to Jill again:

This is just to check in and see how my favorite Cali author is doing. Now, for some deep heart to heart.

With my music (I'm a songwriter), God is inseparable. Without God, I can't songwrite. But for some reason, with my fiction writing I've kept the two separate but I don't think I can do that any more. I don't think I'm called to.
The letter continued to Jill in my journal. I talked through what had led me here. A book she had given me had introduced me to By Darkness Hid, by Jill Williamson. This was a fantasy book…with Christian themes. I didn't know you could do that.
In my letter to Jill I wrote that I wanted to try my hand at that type of Christian writing, but I was scared it wouldn't be good enough. Then, I confessed my even bigger fear…what about all my other ideas that were just for fun? Would I have to throw them away?
I was caught in the middle of tug-a-war that night. On one hand I desperately wanted to follow after God, on the other I desperately wanted to follow after my wants.
But, no, surprise here, God won that fight.
My letter to Jill concluded with:
I guess this actually isn't even for you, Jill, but for me. I just might go for it.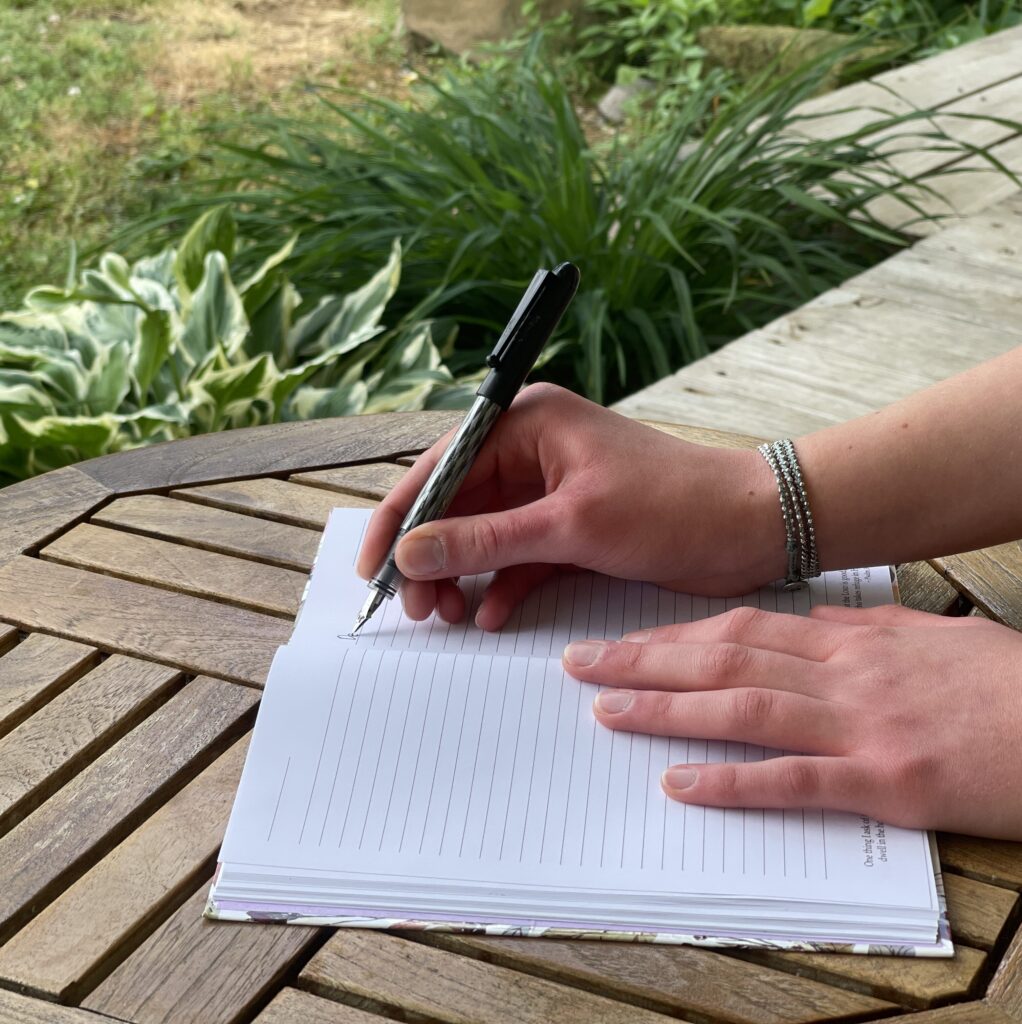 I finished writing and stared at what I wrote. My whole body tingled. Energy coursed through my veins. It was that incredible rush that only comes from God. I called for my mom to come into my room. Tears rolled down my cheeks as I told her, "Mom, pray with me. I'm surrendering my fiction to the Lord."
On the next page of my journal I wrote my surrender in ink, saying that I'd surrendered my writing as I had surrendered my music. "This changes the goal, the focus, and the dreams. With God all things are possible."
I was terrified that would be the end of my writing. Maybe I'd have no new ideas and I'd have to give up my author dreams. But still, I took a leap of faith.
And just a couple days later my imagination exploded.
I had idea after idea after idea. And these weren't like the ones I'd had before. These story sparks had potential for deep themes. They tied in other things I had a passion for like no idea ever had. These ideas were good.
Just a couple months later, I completed my first full length manuscript, a total of over 50,000 words. It was an adventure story about a girl finding her way in a maze, a parallel to my own journey of trying to find my way in life.
The story wasn't ready for other people's eyes yet, but it proved one thing to me: when I surrendered the thing God asked me to give, He didn't take it and hide it away. He returned it to me more beautiful than ever before because suddenly we were in it together.
I thought surrendering to God only meant getting saved and once you'd asked Jesus into your life, you were good to go. This taught me that surrender doesn't end with believing in Jesus; it starts there. After that, it's a long process of finding other corners of your life you are holding on to and instead need to give up. It's the process of growing closer to Him.
I don't know if there's something you need to give to God that you haven't yet, but I do know that you should ask yourself the same question that the speaker asked me: Is there something you need to surrender?
And if a quiet voice whispers back, answer it.