"Have you seen the news?" I asked.
My friend's eyes widened in fear. "What's happening now?"
I smiled. "No, you don't understand. This is good. There's a revival starting."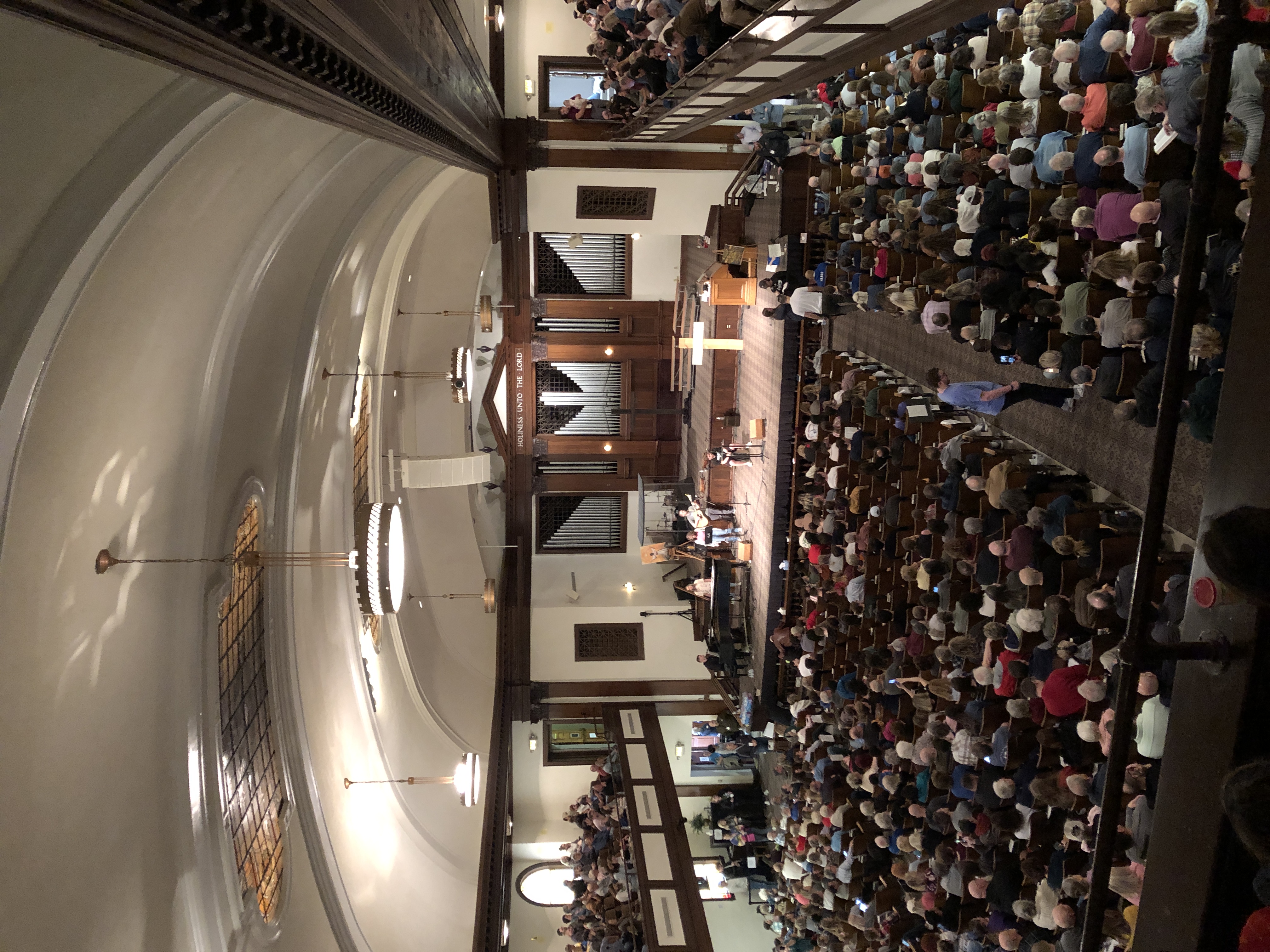 On February 8, college students at a local university in Kentucky—Asbury University—gathered for a routine chapel, but God had bigger plans. Students lingered after the service still worshiping, still praising God, still praying.
Now, thousands have flocked to Asbury to see for themselves all that is happening. The chapel that seats 1,500 people has flooded. By the afternoon, there's standing room only. The university had to open at least two other overflow locations to deal with the massive crowds.
On Valentine's Day, I decided to miss school and see it all for myself. It was surreal walking up the hill to the chapel in the morning with dozens of other people around me. It brought to mind pictures I'd seen of the Jesus Movement in California or the Billy Graham Crusades. By lunchtime, the lawn was crowded with pockets of people praying together. The chapel was filled to capacity once again.
But this isn't just happening at Asbury.
It's been reported that at least 22 different universities have bused students to Asbury. Campbellsville University, University of the Cumberlands, Cedarville University, Lee University, and Ohio State University are just the colleges I've heard mentioned by name that are opening up their own chapels for a time of repentance and worship.
While I was driving to Asbury University, I got a text from a friend asking if I could come lead worship at a local church. They were opening up their doors that Tuesday night too, just to give God a chance to work. And He did. One particular girl stuck out to me. She was about fourteen and knelt at the steps of the church's platform, tears rolling down her cheeks but a huge smile beaming on her face.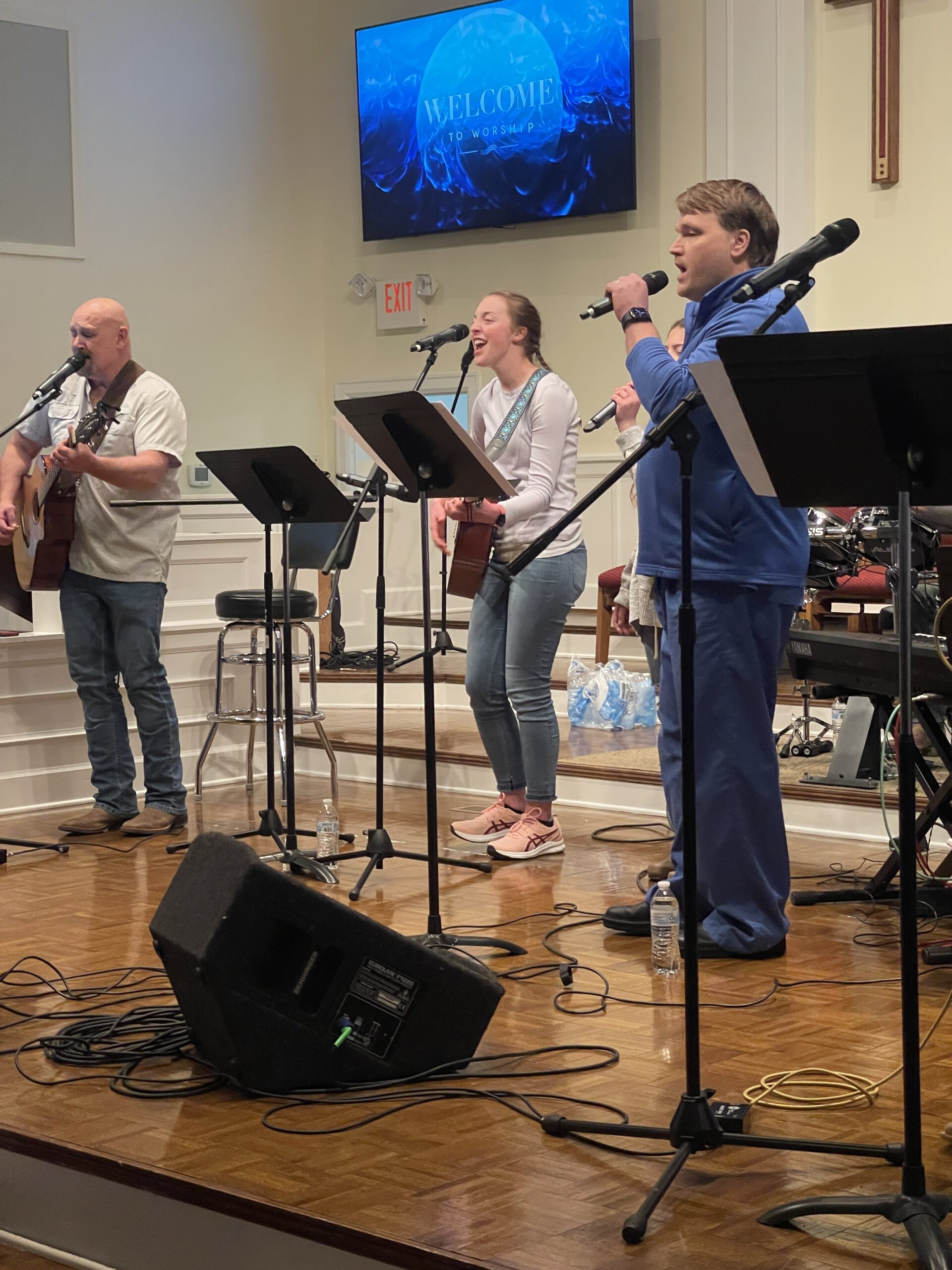 The next morning, I gathered with about a dozen fellow high school students to pray and worship.
I say all of this because we all know the state of our world right now. According to Pew Research Center, fifty years ago 90% of Americans identified as Christian, but that has dropped to 64% as of 2020 and is projected to be only 35%-46% by 2070.
That's heartbreaking, but after what I've witnessed I'm reminded of the Bible verse, Philippians 1:6 (NASB): " For I am confident of this very thing, that He who began a good work among you will complete it by the day of Christ Jesus."
God isn't finished with us yet. So, how can we help the Revival of 2023?
Revival Starts With You
Pray
2 Chronicles 7:14 (NASB) says, "and My people who are called by My name humble themselves, and pray and seek My face, and turn from their wicked ways, then I will hear from heaven, and I will forgive their sin and will heal their land."
On February 8 and 9, I was researching Christianity in a growingly secular world for a college interview. I prayed desperately that God would heal our land, starting with my country and then spreading out to the nation. I had no idea what was happening at the university until several days later. I honestly don't understand how prayer works, but I guarantee that was not a coincidence.
But we shouldn't just pray for revival to happen. We also need to pray for:
Wisdom in church leadership
that the thousands of people gathering would worship with freedom but also with biblical order.
that God's people put on the full armor of God. (Ephesians 6:10-18)
That there is true change happening in the hearts of the people.
That the revival stays pure and God honoring, not prideful or manufactured.
Read God's Word
2 Timothy 3:16 (NASB) says "All Scripture is inspired by God and beneficial for teaching, for rebuke, for correction, for training in righteousness."
Hebrews 4:12 says, "For the word of God is living and active, and sharper than any two-edged sword, even penetrating as far as the division of soul and spirit, of both joints and marrow, and able to judge the thoughts and intentions of the heart."
The only way to know what is on the heart of God is to know God.
Be His Servant
James 2:18 (NASB) says, "But someone may well say, "You have faith and I have works; show me your faith without the works, and I will show you my faith by my works."
Only Jesus can save us, but it is by our works that we show the world we are His. Being a Christian is a lifestyle. A changed lifestyle.
I found this quote by Greg Laurie—senior pastor of Harvest Christian Fellowship—in Decision Magazine: "If you want to see revival, I encourage you to do revival-like things. Don't wait for the emotion. Don't worry about feelings. Just get in there and start doing it. The emotions will catch up."
I don't know if this truly is the start of the next Jesus Movement or if it is just a reminder of God's power, but I do know this: It's a great wake-up call. God still hears our prayers, and He is still working in our communities.
Greg Laurie also said, "'I once asked Chuck Smith if he thought we'd ever see another Jesus Movement—another spiritual revival in America. His response was an interesting one. He said, "I don't know if we are desperate enough.'"
But I look around now and I think that maybe we are. If we start fervently seeking God, who knows what we will see happen? I, for one, can't wait to see what He has in store for us next.